Est. 1978
The Washington Women's Rugby Football Club, better known as the DC Furies, is one of the oldest women's rugby clubs in the nation. The Furies currently participate in both the Division 1 rugby. The club is comprised of a mix of elite, developmental, and beginner athletes. The Furies play in the spring, summer, and fall, with skills and fitness work throughout the winter.
The Furies are a 501(c)(3) organization with the goal of providing competitive and social rugby for women in the D.C. metropolitan area. Practices take place in the Washington, D.C. metro area. 15s matches are played in both the spring and fall, and 7s tournaments are played during the summer
Get the know the coaches, captains and leadership members that help run the team.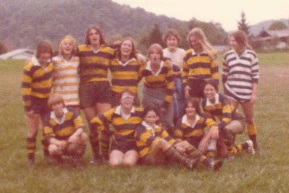 Our team has a history of 40 years of rugby excellence.
Over the years, a select number of Furies have been welcomed into the Furies Hall of Fame.